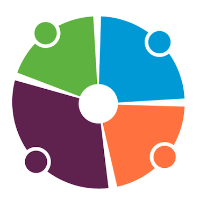 Ignition Wealth launches "Teams" automated advice technology for Financial Businesses
Ignition Wealth today announced the launch of their new technology solution 'Teams', designed to support professional financial businesses as they adopt automated financial advice.
Ignition Wealth will lead the presentations at the Melbourne Afiniation Fintech Showcase with the launch of their new Teams product. The Melbourne Afiniation Fintech Showcase will take place on April 14 at the Grand Hyatt Melbourne. CTO Mike Giles will demonstrate the new Ignition Wealth Teams technology to a crowd of over 200 fintech professionals and investors.
"The wealth industry has traditionally been heavily paper based and the first opportunity is to bring those processes, including buying and selling of stocks and reporting, into an online experience. We looked at how to mimic the more mundane areas of data capture, to allow the customer to do more of the data entry and administration and free the advisers' time up for evaluating and giving advice." – Mike Giles, CTO, Ignition Wealth.
In its most simple form the Teams product is an off the shelf, easy to use solution which is targeted at professional financial businesses including advice practices and accountancy firms. The Teams technology allows these businesses to offer automated financial advice to their clients. There is no up front cost to the institution and the registration and installation process can be completed in as little as 24 hours.
"Through working with our industry superfund clients over the past six years we have learnt the importance of making tools and calculators easy for our partners to embed into their existing sites in fact we have made it as easy as embedding a YouTube video! The same can be said of the Ignition Wealth platform, as the off the shelf product can very quickly be incorporated into advisers' existing sites." – Mike Giles, CTO, Ignition Wealth.
Teams is also available as a fully adaptable white label automated advice technology stack which may be customised exactly to the requirements of an institution's client base. The technology stack will integrate seamlessly with the institution's existing software platforms.
"Our white label model allows financial services businesses to massively expand their potential customer base, greatly increasing their total business opportunity." – Mark Fordree, CEO, Ignition Wealth.
While the technology will launch officially at the Afiniation event, Ignition Wealth Teams has already been adopted by accounting, advisory and administration businesses while the white label version is gaining notable interest from major Australian institutions.