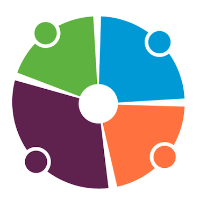 Ignition Wealth announces goals-based investing
Ignition Wealth CEO Mark Fordree today announced a groundbreaking development as Ignition Wealth becomes the first Australian 'robo-adviser' to offer goals-based investing. Ignition Wealth has appointed SiResearch to provide adaptive asset allocation built around goals which have a specific objective and timeframe. Traditional risk assessment has focussed on the investor's long-term goals, often focussing simply on retirement. The goals-based model acknowledges that investors' goals may fall into several buckets including short term, medium term and legacy.
"In reality an investor's attitude to risk is influenced by what their goal is and the date by when they want to achieve it. The SiResearch goals-based investment model adds a specific objective and timeframe to an investor's goals to reflect this."
Mark Fordree, CEO, Ignition Wealth.
Using portfolios created by SiResearch and approved by the Ignition Wealth Investment Committee, Ignition Wealth will soon offer diversified portfolios which include new and emerging offerings such as SMAs, ETFs, Alternative Beta and CPI plus products. All of the asset classes selected by SiResearch will be transparent and executable. The full suite of investment models will be available through Ignition Wealth by the second quarter of 2017, as SiResearch expand the offering and available investments to match the growing demand of the Ignition Wealth client base.
"We are seeing an urgent demand from all of our business sectors including advisers, accountants, superfunds, wealth managers and distribution groups for a truly client-centric investment solution that demonstrates a deeper level of understanding of clients' investment needs in order to drive engagement.
"The goals-based solution provides a lifetime tool for risk profiling as clients' goals both evolve and change unexpectedly over time. This client-centric investment model delivers a greatly improved level of client and member engagement for our business partners.".
Richard Liverpool, Head of Sales and Marketing, Ignition Wealth.
Henry Capra, Chairman of the Ignition Wealth Investment Committee welcomed the addition of SiResearch's innovation to Ignition Wealth's robust financial research. Ignition Wealth continues to subscribe to leading investment research house Lonsec.
"We are committed to developing the best possible digital financial advice investment solution. Combining trusted information from Lonsec with the very latest breakthroughs in financial research and portfolio creation from SiResearch allows Ignition Wealth to provide the financial services businesses that work with us with a best in class offering.".
Henry Capra, Chairman, Investment Committee, Ignition Wealth.
SiResearch is a new research and investment house, founded in late 2016 by Rebecca Jacques. Rebecca is renowned in the financial services industry as a highly experienced senior investment specialist and known to many through her role as General Manager for the industry body, the Association of Goals Based Advice (AGBA). Rebecca is joined by Tom Cottam as Chief Investment Officer; Tom's long and illustrious career spans the development and provision of asset allocation and portfolio management at the global institution level and leads to his current standing as one of the most highly regarded experts in the industry.
"Goals-based investing is best suited to the most progressive and innovative of financial services businesses which are inherently consumer-first. Ignition Wealth, as an innovative digital financial advice business, is a perfect fit for the SiResearch pioneering goal-based investment solution.
"It is with great pleasure that SiResearch is able to partner with Ignition Wealth as a leader in the development of professional, institutional grade investment strategies that have previously not been available to the average investor and/or the full advice market due largely to the prohibitive costs and lack of technology with which to implement such strategies at the individual level.".
Rebecca Jacques, CEO, SiResearch.