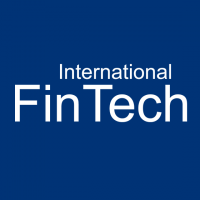 Australian FinTech launches International FinTech platform
The team behind the highly successful AustralianFinTech.com.au, this week launch their International platform, InternationalFinTech.com, aimed at connecting the FinTech industry on a global scale.
Founder and CEO, Cameron Dart, says International FinTech has been born on the back of the highly successful Australian FinTech platform and growing demand from the global community to have a dedicated online presence for their sector.
"International FinTech mirrors the Australian FinTech platform, including a dedicated industry newsfeed and a comprehensive directory of FinTech companies globally.
"The site also aims to educate users of new financial technologies such as peer to peer lending and cryptocurrency, all presented in simple terms with no financial jargon" says Mr Dart.
Founder and CTO, Rob James, says the team have added a new section to the International FinTech site not currently featured on the Australian site.
"Not only do we have a directory of over 1,000 global FinTech companies from over 50 countries, we've now got a Who's Who of people on the site.
"We like to think of it as the beginnings of a 'LinkedIn for FinTech' to feature all players in the global FinTech community.
"Now FinTech Start-ups in Israel can find the right people to talk to at more established FinTech companies in New York or London, while Australian companies can discuss opportunities with colleagues in London, Frankfurt or Paris and so on," says Mr James.
At present there are over 1,000 Founders, CEO's, CTO's, developers and all sorts of FinTech visionaries on the site, but that will quickly grow to 5,000 plus.
They also see the 1,000 plus FinTech companies as the tip of the iceberg. What's surprising is the global reach of FinTech. A majority of the companies are from the USA, UK and Europe, but there are also firms from far-flung countries such as Iceland, Puerto Rico, Kenya, Chile – there's barely a country where there isn't FinTech. Above all that, the Founders however are still surprised by, and quite proud of, the number of quality FinTech companies coming out of Australia.
The idea for the International FinTech site came to fruition late in 2016. The team spent the month of September in London securing relationships with lawyers, accountants, investors and stockbrokers to create a 'landing pad' for those Australian FinTech companies wanting to expand into the UK.
"The London FinTech scene is much more established, well entrenched and more acceptable with the British people – it isn't in its infancy like it is here in Australia. So the UK is an obvious choice for those Australian FinTech companies looking for a new market with the least resistance. We are here to help those ambitious Aussie FinTech companies," says Dart.
To date, Australian FinTech has already sent two FinTech companies from Australia to London to meet with various contacts with the aim of a UK expansion, one of which has already moved to London and is eyeing-off listing on the London Stock Exchange.
Dart continues, "And so we thought, let's continue with that approach and with the Australian FinTech website, but while we're at it, let's take on the world. And so International FinTech was born."
Cameron Dart and Rob James have plenty more in store for the International FinTech site, but you'll have to wait and see as these functions are rolled out over the rest of 2017 and beyond.
"So 'LinkedIn for FinTech'? Yeah, we're working on it!" It's a bold statement by the CEO, but one they might actually pull off.
To find out more about International FinTech, you can visit the website www.InternationalFinTech.com and sign up to the Newsletter, plus follow them on social media at Facebook, Twitter and LinkedIn.
For all enquiries please contact:
Cameron Dart
CEO & Founder
Australian FinTech & International FinTech
[email protected]