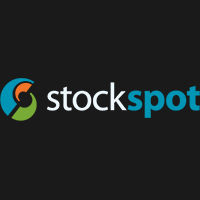 IFAs and accountants seek out robo-advice
Stockspot, Australia's leading automated investment adviser, has launched its partners programme for advisers, accountants and other professionals.

The programme will allow selected financial professionals to partner with Stockspot for their clients. Stockspot will managethe client's portfolio including all advice, investing, compliance, rebalancing and tax reporting. The IFA or accountant has full visibility of their clients' portfolios via an online investment dashboard and receives updates on the strategy and client's financial profile.

Stockspot also simplifies tax reporting via its recently announced integration with Class Super.

Stockspot CEO and founder, Chris Brycki said: "In the last 12 months, with the increased spotlight on the robo-advice industry in Australia, we've had a lot of interest from IFAs and accountants asking to partner with us.
To read more, please click on the link below…
Source: IFAs and accountants seek out robo-advice – Professional Planner