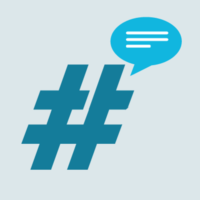 HashChing brings to market a loan for new business founders and entrepreneurs
Talk to anyone who's ever tried to get a home loan without a regular payslip or evidence of recurring earnings – and the answer is almost universal – NO.
In a regulatory environment being ever tightened by APRA – it would appear the risk profile of lenders is forever shrinking, virtually closing the door on home loan options for start up founders and entrepreneurs. Until now.
HashChing, the online marketplace for pre-negotiated cheap home loan deals has a new product just for founders and owners of start up businesses.
The home loan, from a leading Australian specialty lender, is available to start up business owners with no credit scoring. While there is a legal requirement to be able to service to loan and repay the debt – the loan's terms and conditions are far more favourable to people with new or emerging businesses.
Available to start up business owners with no credit scoring
Self employed (min 3 month ABN) or PAYG
Loan to value ratio – maximum 80 per cent
Where a borrower has more than 20% equity in the start-up, the lender will assess the serviceability of the borrower based on their share of business earnings instead of payslips to meet the responsible lending requirements.
"As start up founders ourselves – we know first hand how hard it is to secure finance," said Mandeep Sodhi, CEO of HashChing.
"The reality is there are very limited options open to entrepreneurs and start up founders, when it comes to home loan finance.
"Lenders demand certainty of someone's earnings and evidence of regular payslips – and for business that are just starting or raising capital, the focus might not be on ensuring any founder is being paid a salary.
"HashChing now has a solution through its lender platform which specifically caters for the unique circumstances often faced by up founders," he said.
Since launching, more than 1200 mortgage brokers across the country have signed up to the platform providing hot deals to customers.  There have been more than one billion dollars worth of loan applications and more than two thousand customers have enquired about new loans or refinancing options.

"The Australian home loan market is worth $1.7 trillion dollars – which means that all lenders are ready to do deals," said HashChing cofounder Atul Narang.
"It doesn't matter if you want a fixed loan, a variable loan, split loan or a special start up loan – HashChing offers mortgage product with interest rates below 4 per cent and well below the banks' standard advertised variable rates."
HashChing has also brought on two industry experts to sit on its Advisory Board – Claire Wivell Plater from The Fold Legal and Helen Lorigan, former CEO of Elders Financial Planning.