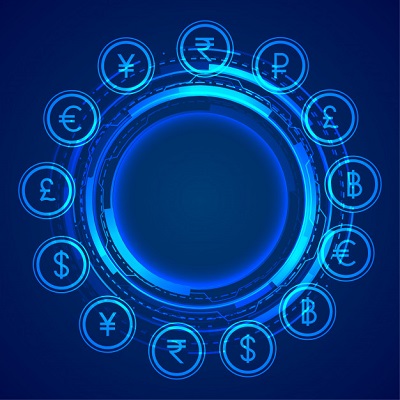 IBanFirst and Klarna partner on Open Banking for B2B cross-border payments
Fresh off the back of its recent growth equity investment deal, iBanFirst is further enhancing its services with the rollout of new open-banking capabilities in its ambition to become the European leader in B2B cross-border payments.
The fintech has been operating as a multicurrency B2B payment services provider since 2013, but the opportunities afforded by account aggregation and payment initiation capabilities stand to make its offer all the more compelling to its SME and mid-cap clients. As the platform becomes their centralised cockpit for international transactions, clients look set to gain crucial time savings beyond mere ease of use and convenience. The features aim to simplify corporate clients' routine payment operations, offering them a singular overview of all their bank accounts, no matter their bank or currency. From payment initiation to settling foreign suppliers' invoices, they can now handle all their FX operations on a unique interface.
While some traditional banking players have been slow to act upon PSD2's provision that third-party providers (TPPs) gain secure access to financial data, iBanFirst has opted for a multi-partner architecture, among which Klarna Open Banking, the largest European open-banking network. Allowing to switch banks connections on and off to reach the best possible local coverage, this technical stance could really be coined "smart open-banking". Thanks to this unique approach, iBanFirst can offer its clients innovative ways to interact with their finances, no matter where their accounts are located and how compliant their banks are with PSD2's provision.
Based on the live monitoring of these connections, the company announces the launch of the iBanFirst Open Banking Barometer evaluating the open banking coverage across Europe for SMEs. This tool will provide a country-by-country effective measurement of the availability of both account aggregation and payment initiation.
For iBanFirst's CEO and Founder, Pierre-Antoine Dusoulier, the company's latest innovation is a breakthrough in the open-banking painful implementation to date. Dusoulier said, "While the historical banks' lack of enthusiasm made it difficult to develop effective open-banking solutions, iBanFirst managed to overcome the hurdles on the road to open-banking with a solution that is both scalable geographically and stable through time. Being able to access data from their external bank accounts and initiate payments on the iBanFirst platform, remove yet another barrier in our client's payments operations. While they previously had to resort to external online banking tools to credit their iBanFirst account, they can now channel funds directly on the iBanFirst platform which really becomes their centralised interface for all FX operations."

For Klarna's Global Head of Open-Banking Russ Carroll, partnering with iBanFirst was an obvious choice, stating, "As one the largest open-banking networks in Europe, it made sense for us to join forces with a European leader in FX solutions. Our fast-growing coverage of banks and countries combined with iBanFirst's vision of open banking benefits will empower customers through innovative financial services."