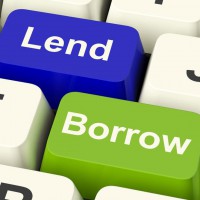 How fintech is helping peer-to-peer lending disrupt the Big Four
When talking about fintech, the word disruptive is thrown around a lot. However, the two terms don't go hand in hand. A company can create fintech without being disruptive, and a company can have disruptive ideas without the technology to back it.
What makes a disruptive company? Is it simply operating in a technological industry? Is it being part of a business that produces an innovative product? Or is is something else?
Looking at peer-to-peer (P2P) lenders, it's tempting to consider the entire industry as "disruptive". Peer-to-peer lenders link individuals willing to lend money with people seeking finance, using online platforms to create connections that would never exist otherwise. They cut banks out of the lending equation entirely, which is in itself has been enough to make the industry sit up and pay attention. The product is innovative, with investors potentially able to earn high returns with low risk, and borrowers able to access lower rates if they have a good credit history. Customers are analysed carefully, with everything from past loans to social media habits on the table.
But that isn't the only element of P2P that is transforming lending and investing. The sector has also led to an increasing trend for lenders of all forms to make more effective use of their huge repositories of customer data.
In March 2014, Westpac announced it had achieved a $22 million increase in revenue by using big data techniques to curate targeted offers to its customers. Using the data Westpac already has about its customers, customers were offered specific products they were likely to want or need. The campaign was called knowme and the revenue increase was achieved across branch, phone and online upsells in just a few months.
Almost two years later on 29 January 2016, peer-to-peer lender RateSetter released its entire loan book data in spreadsheet format. This was the third release from the lender, the first being in February 2015.
While it was the first P2P lender to share its data publically, it is now not the only one. Business peer-to-peer lenders Marketlend and InvoiceX have also released loan book data in the name of transparency.
All lenders operating in the finance space have access to large amounts of customer data, but what's interesting is what they choose to do with it, and what this means for the industry.
Westpac's program was designed to "keep customers engaged with the bank forever," according to Karen Ganschow, Westpac's general manager. RateSetter's loan book data release, as with the other P2P lenders, designed to highlight the greater levels of transparency offered by P2P services.
While the banks turn inwards to compete with the new agile lenders, disruption continues with their peer-to-peer competitors. The market continues to grow and innovation continues, both in fintech developments and lender strategy as their focus remains fixed on growth and the borrowers and investors that drive the market.
Elizabeth Barry, Senior Writer at finder.com.au, has joined Australian FinTech as a guest writer. She has been writing about personal finance for over two years and has firsthand experience in the space having worked at finder.com.au in its start-up phase.
She is fascinated with the level of innovation happening in fintech and the way Australia is responding – at the individual, business and government level. She believes that established companies are ripe for disruption and that the fintech space is ready for acceleration.
She will be keeping an eye on the space as it grows and is eager to write about emerging developments on Australian FinTech.