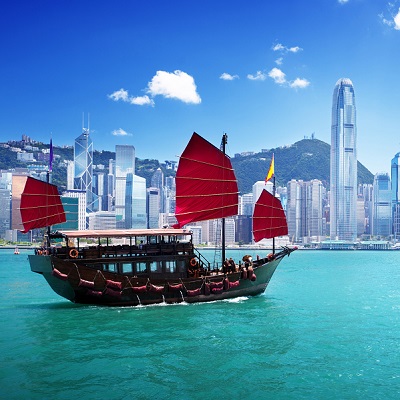 Hong Kong: Generational opportunities await for fast-rising fintech talent
An international fintech hub characterised by a diverse, resilient, and dynamic landscape, Hong Kong is a deep market on the rise with a large number of financial institutions and fintech start-ups looking to rapidly scale-up. Throughout the COVID-19 pandemic, the Hong Kong fintech sector bucked the global trend as companies continued to grow, raise capital and hire more talent.

Hong Kong is a hotbed for fintech

In 2020, Hong Kong ranked in the top 10 of the world's top technology innovation hubs outside Silicon Valley and ranks in the top 10 "fintech locations of the future" for economic potential and FDI performance. Home to over 600 fintech companies and start-ups, Hong Kong is one of the top cities globally for start-ups to rapidly scale-up. It is home to 8 unicorn companies and to 3 of the KPMG FinTech 100. To support the fintech and other industries during the pandemic, the HKSAR Government provided deep funding support in total of USD 49 billion, including innovation, technology and overseas expansion support.

Fintech talent opportunities

This surging fintech activity is fueling major growth and employment opportunities in Hong Kong. Amid the challenges of COVID-19, Hong Kong's fintech sector proved to be a resilient, economic oasis, with companies continuing to hire and grow. We've seen a thriving fintech sector with the launch of multiple virtual banks and a steady stream of fintech scale-ups continue their expansion plans in Hong Kong and across Asia. Accelerated digital adoption among consumers combined with progressive regulator leadership is driving diverse fintech growth across a number of areas.
To read more, please click on the link below…
Source: Hong Kong: Generational opportunities await for fast-rising fintech talent