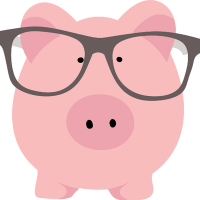 Helping Kids Become Financially Savvy
It's rare to meet a person who has never experienced anxiety about money, at least once in their lifetime. For many of us, it all comes down to a lack of knowledge. But imagine if you were well-educated in the basics of money, from childhood? That's the intention behind fintech start-up Piggy – a digital piggybank (pre-paid debit card) for 8-18 year olds.

Piggy is the brainchild of former investment banker Mario Hasanakos, and Alex Badran, a recent PhD USyd graduate in mathematics. Piggy is a financial education product for families, built around a pre-paid debit card for kids, aged 8-18. They get a card which is useable for wherever you can use a credit card. Through an app, parents can add money onto the card for their kids — either one-offs or a regular allowance. Then they can also watch their kids' transactions in real time. Parents can also encourage kids to save through savings goals that are set up inside the app.

"We've both been in the financial world and there's a great sense of anxiety about money. If you're better with money you can save better. If you understand spending better, you can alleviate your stress. We found that there are various types of personality when it comes to money, there are spenders and there are hoarders. Every family has personality types that drive the way they behave with money. But if you're educated about money from a young age, you're better equipped to develop a healthy relationship with money," Badran said.