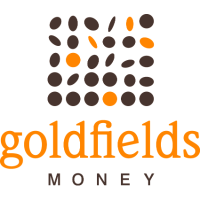 Goldfields Money Ltd enters fintech JV to progress digital banking initiative
Goldfields Money Ltd (ASX:GMY), an Authorised Deposit‐taking Institution (ADI), has entered into a JV with a financial technology (fintech) company Mooola Pty Ltd, as part of its transformation into a digital bank.

As part of the JV, Sydney-based Mooola will provide technical services and advice to Goldfields to develop a digital software platform for its financial products.

In return, Goldfields Money will provide core banking and financial products to the customers of Mooola under Mooola's own retail brand.

This will enable Mooola to launch a new retail banking application later this year targeting customers in the 18-35 age bracket using its fintech expertise.

New customers who come to Goldfields Money via the Mooola platform will also benefit from the Australian Government Deposit Guarantee Scheme applicable to ADIs.

The joint venture will also assist Goldfields Money to expand its national distribution footprint.
Source: Goldfields Money Ltd enters fintech JV to progress digital banking initiative – Proactiveinvestors (AU)