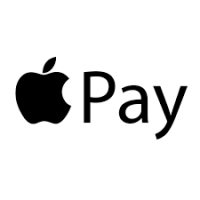 Apple, ANZ Bank strike deal for Apple Pay in Australia
Apple is expanding its Apple Pay digital wallet in Australia after ANZ became the country's first bank to support the mobile payment service, executives at the pair told Reuters.

Apple Pay allows users to register credit cards on devices such as iPhones, and pay for goods and services by swiping the devices over contactless payment terminals. Apple charges card providers for transactions via the service, which it introduced to Australia last year with American Express.

The latest partnership extends the service to ANZ customers and represents the culmination of months of talks with the bank and three bigger peers, all of which had already agreed to support Google's rival Android Pay system.

Collectively, the four account for 80 per cent of all credit cards that consumers have linked to mobile payment systems, in a country with a relatively high rate of contactless payment.

ANZ confirmed the deal with Apple on Thursday morning. ANZ CEO Shayne Elliott said in a statement the introduction of Apple Pay "is a significant milestone in our strategy to use digital technology to provide our customers with a superior experience and will be a watershed moment in the adoption of mobile payments in Australia."

He added ANZ is confident the convenience, security and privacy of the service would be well received by customers. It is understood demand from ANZ customers for Apple Pay has been huge. More than 60 per cent of all card transactions in Australia are now contactless, far more than rates in the US.

"With the high adoption rates of contactless payments in Australia, our customers will be world leaders in their ability to use their mobiles to make the vast bulk of essential payments," Mr Elliott said.
Source: Apple, ANZ Bank strike deal for Apple Pay in Australia