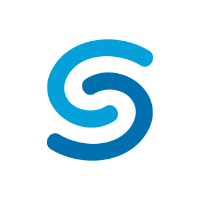 Global online lender Spotcap partners with Heartland Bank, launches in NZ
European-based online lender Spotcap today announces a partnership with NZX-listed New Zealand bank, Heartland, with the bank providing Spotcap's Australian operations with A$20million of funding.
At the same time, Spotcap today launches its New Zealand operations in Auckland, further cementing Asia Pacific as one of the fastest growing regions for global fintech. *
Spotcap provides flexible and accessible funding solutions to small and medium-sized enterprises (SMEs) with unsecured credit lines and business loans of up to $250,000. Rather than basing credit decisions on historical financials, Spotcap has developed a unique, proprietary credit algorithm which provides deep insight into the financial condition of a business, enabling quick, sound credit decisions.
"We aim to enable SMEs to embrace growth opportunities by offering our credit lines and loans to small businesses in markets that require access to alternative funding solutions," said Lachlan Heussler, Managing Director of Spotcap Australia and New Zealand. "We are excited to have Heartland support our local operations through this investment, and coupled with the progression into the New Zealand market, it puts further focus on our region's potential to become global leaders in the fintech space."
Heartland's investment in Spotcap demonstrates the bank's commitment to supporting innovative fintech solutions. For Spotcap, the partnership enables its Australian operations to accelerate their growth plans whilst the company ramps up its entry into the New Zealand market.
CEO of Heartland Bank, Jeff Greenslade, said:
"Our partnership with Spotcap further highlights Heartland Bank's commitment to Fintech and digital banking, in line with both our own internal offerings as well as our investments in the sector. We are delighted to gain further exposure to online SME lending and look forward to working with Spotcap to grow its Australian operations. "
Investment in the fintech sector has grown from A$1.8 billion to A$24 billion worldwide in the last five years.** Australia and New Zealand are two of the fastest growing alternative finance markets across the Asia-Pacific region, with particularly high market penetration.***
Spotcap grew its Australian loan book by 450 per cent from December 2015 to December 2016, has raised more than A$110 million (equivalent) in equity and debt funding, and issued more than A$90 million (equivalent) in credit to SMEs around the world.
Notes:
* The University of Sydney Business School, Harnessing Potential – The Asia-Pacific Alternative Finance Benchmarking Report https://www.jbs.cam.ac.uk/fileadmin/user_upload/research/centres/alternative-finance/downloads/harnessing-potential.pdf p77
**See Remarks by Thomas J. Curry, Comptroller of the Currency, Regarding Special Purpose National Bank Charters for Fintech Companies, Georgetown University Law Centre (December 2, 2016) and Section III.C. and accompanying footnotes, infra.
***Harnessing Potential, op. cit.