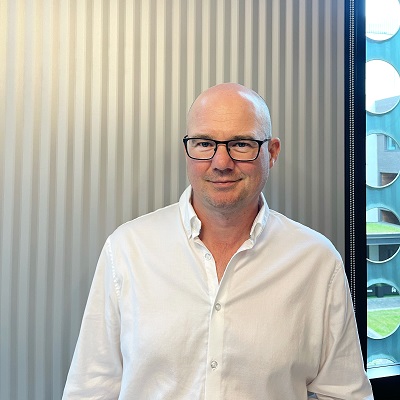 GBST creates global cloud infrastructure role to shape its Software as a Service strategy
Global WealthTech company GBST has appointed Ross Hamilton (pictured) to the newly created role of Head of Cloud Infrastructure for Retail Wealth.
Ross, who has more than two decades' experience in financial services technology, will lead the design and strategy of GBST's managed cloud SaaS (Software as a Service) offering in line with the company's strategy to further develop its suite of cloud-based technology including Composer, Catalyst and the recently acquired WealthConnect adviser practice management system.
Previously, Ross was Head of Infrastructure at Bravura, where he developed the cloud proposition and worked with multiple clients to direct their transition to cloud technology. He began his career at Aquila, providing technical consultancy services to pension clients, before spending over a decade at International Financial Data Services (IFDS) delivering complex, large-scale pension and platform projects.
Robert DeDominicis, global CEO at GBST, comments: "As part of our growth strategy, GBST is committed to delivering secure and resilient digital-first wealth management solutions that support our clients' business ambitions. Ross's experience in our sector, and his extensive knowledge of cloud technology, will be pivotal in the continued development and expansion of our suite of SaaS solutions."
Ross says: "GBST's SaaS technology delivers reliable, flexible, intuitive solutions that allow clients to scale while improving efficiency, consistency, and reducing risk. I'm excited to have joined this dynamic, passionate team, and am looking forward to building on GBST's existing cloud-based managed services, to help accelerate digital innovation and generate even greater value for clients."
Ross began his role at the start of June and is based out of London.