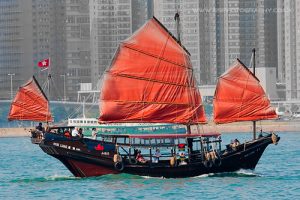 FSDC urges Hong Kong government to set up fintech office, focus on blockchain
The Hong Kong government should set up a financial technology (fintech) office to better coordinate the city's efforts in becoming a hub for developments such as blockchain and insurance technology, according to an advisory body.

The Financial Services Development Council (FSDC) on Tuesday released a research report suggesting that Hong Kong narrow its focus to five areas within fintech in order to catch up with cities like Dubai and Singapore and to cement its position as a fintech hub in the region.

The five areas are cybersecurity, payments and securities settlements, digital identification for KYC (know your client), wealthtech and insurance technology, as well as regulatory technology, with the latter two designed to make the financial services industry more efficient.

"Hong Kong enjoys the unique position of helping China to develop its financial markets … regulatory technology is one of the areas [Hong Kong can focus on]. It has a great scope especially since financial technology is a new industry and a new business model [and requires] risk management," said Au King-lun, a committee member for FSDC's market development committee.

FSDC on Tuesday also recommended that Hong Kong focus on developing distributed ledger technology, such as blockchain, for applications in the financial sector.

Distributed ledger technology, or DLT, enables every participant in a network to have a copy of a digital "ledger" that records all transactions occurring within the network. Each participant has the ability to edit the ledger, thereby allowing participants to bypass authorities such as clearing houses or banks to determine if a transaction is legitimate.

"Mainland China and various overseas jurisdictions are taking a proactive approach in distributed ledger technology. In comparison, Hong Kong faces shortfalls in innovation and technological capability, and the ecosystem is not yet established," the council said.

Hong Kong, with its large financial sector, is likely to be greatly impacted by the technology.
To read more, please click on the link below…
Source: FSDC urges Hong Kong government to set up fintech office, focus on blockchain | South China Morning Post