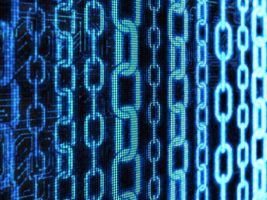 Fintech to invest $1b into blockchain this year
Financial and technology firms are expected to invest more than $US1 billion to bring blockchain technology to capital markets in 2016.

That's according to a new survey from Greenwich Associates, where a majority of participants said blockchain has the potential to change markets within the next five years. The 134 interviewees, including executives at banks, exchanges, asset managers and blockchain technology companies, said the main obstacle hindering the technology's widespread use was a "vested interest" in legacy systems.

"The financial sector will continue to put its weight behind blockchain this year," Richard Johnson, vice president for Greenwich's Market Structure and Technology group, said in the report. "Blockchain is beginning to prove itself fit for purpose in capital markets."

Blockchain is a distributed, encrypted system of transferring assets. It's the architecture behind bitcoin and is seen by many as having the potential to transform finance. Over the last 18 months, the hype surrounding blockchain has ballooned, even as the financial industry's adoption of the technology has been slow.

"Now in 2016, a more rational discussion of blockchain is starting to emerge, as market participants gain a better understanding of the technology, figure out how best to adapt it for financial markets and identify the use cases where it can be most disruptive," the report said.

Asset managers are taking a back seat in backing blockchain, for now. But banks, brokers and exchanges are leading the charge of developing the technology with the hope that it can reduce costs, shorten settlement times and help with payments.

The $US1 billion estimate was based on participants' projected annual budgets for blockchain-related initiatives, which is more than $US200 million. Greenwich estimates its survey sample represents about 20 per cent of the blockchain industry.
Source: Fintech to invest $1b into blockchain this year | afr.com