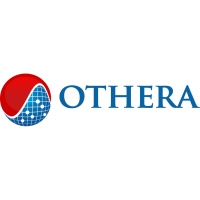 Australia's Small Businesses receive boost to their funding with new credit tool
Australia's leading peer-to-peer business lending platform, ThinCats Australia, has boosted small businesses' opportunities for funding through the launch of a new credit assessment tool that makes finance applications easier.
Created by local company Othera, the credit assessment tool allows small companies to prequalify for loans on the ThinCats platform, as well as allowing its 300 peer-to-peer lenders make more informed business lending decisions.
ThinCats now has access to Othera's Lender Dashboard to run credit assessments on loans applied for by small businesses on the platform.
According to John Pellew, Chief Executive Officer and Founder of Othera, the typical prequalification process takes lenders anywhere from two to four hours. "What makes Othera's credit assessment tool unique and invaluable to lenders and borrowers is that the complex prequalification process has been automated with credit decisioning algorithms yet borrowers require no financial expertise to begin the online process", he said.
The benefits for borrowers also include the fact that it takes less than five minutes to fill in the online form to prequalify for loans, with no requirements to upload documents, resulting in a faster assessment. The Credit Assessment report is delivered to the lender within minutes.
Chief Executive Officer of ThinCats Australia, Mr Sunil Aranha, said "Othera's credit assessment tool will help small businesses qualify for loans more quickly, allowing them to be matched on the ThinCats platform with lenders more efficiently.
"We are targeting $20 million in loans to businesses this year and the tool should accelerate our growth through a better matching process", he added.
ThinCats' lenders will also benefit by being able to assess a borrower's credit quality in a shorter time and more accurately through Othera's ability to directly access the potential borrower's accounts. The account data is used to generate the Credit Assessment report and according to Mr Pellew, this report provides lenders with a current reflection of a business's creditworthiness.
"Rather than relying on official credit rating reports and previous financial year's tax returns which use historical data, lenders now have access to a Credit Assessment report that is generated from realtime accounting data", he said.
Mr Aranha agreed and said "the tool will attract more lenders to our platform as it improves the quality of information they base their lending decisions upon. This will make the process of lending more efficient on both sides of the transaction, which is a significant boost to small businesses in Australia".
ThinCats has funded 24 loans worth more than $3.1 million to date at interest rates ranging from 11.5 per cent to 15 per cent per year to diverse businesses, including a stone importer for the building industry, a commercial solar energy systems supplier, a manufacturer of nutritious superfoods, a carpet contractor, an organic coffee distributor and a wholesale supplier of specialised fuel to metro and regional areas.