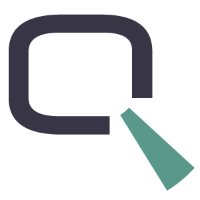 Fintech startup Quantexa raises $3.3Mn to support international expansion
Quantexa Limited, a FinTech startup, has managed to rake in $3.3 million in a Series A round led by Albion Ventures and HSBC.

The company, based in London, uses big data analytics to go head to head against complex financial crime. Its Entity Resolution and Network Analytics software makes use of artificial intelligence and machine learning to gather information from disparate data sets and create insights. Its applications include the following features:

– Protection against financial losses and reputational damage with data analytics and entity and network based techniques.

– Creation of an integrated, networked view of customers across disparate data sources, in order to support all areas of your business.

– Mitigation of the cost of compliance and AML programs through efficient and effective data-driven approaches.

– Applying a holistic approach to surveillance across market abuse, electronic communications surveillance, insider trading and unauthorized trading risks.

The new inflow of funds will go towards a continued development of Quantexa's software, and towards supporting its international expansion, with new offices opening in Brussels, Sydney and New York across 2017.

Vishal Marria, the CEO, commented on the raise, saying: At Quantexa we feel we have built the next generation of Entity Resolution and Network Analytics software to support our clients in dynamically building a truly 360-degree view of their clients and their network relationships. Our aim is to become the global leader in Entity Resolution and Network Analytics and are delighted to have successfully completed this round of investment with HSBC and Albion Ventures.
To read more, please click on the link below…
Source: Fintech startup Quantexa raises $3.3Mn to support international expansion | The Tech Portal