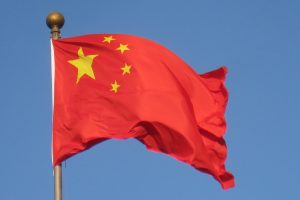 Fintech helps Chinese SMEs get loans
Small businesses and individuals in China have long found it hard to get loans, as the country's government-controlled banks prefer to lend to state-owned enterprises.

In particular, those living in poorer and less developed areas may not have easy access to a bank.

But financial technology, which includes internet banking and has made banking services accessible as long as one has a mobile phone, has become a game changer, said panelists at a discussion at the Boao Forum for Asia.

The annual forum in Hainan, south China, touted as China's answer to the Asian counterpart to the World Economic Forum in Davos, runs from Thursday to Sunday.

Mr Li Dongrong, President of the National Internet Finance Association of China, said financial technology, called fintech in short, can help solve the "last mile" problems of delivering banking services to those in remote areas. "In this age of mobile finance, we can achieve a breakthrough in this," he added.

Indeed, in the last three years, JD Finance, the online finance arm of e-commerce giant JD.com, has lent more than 250 billion yuan (S$50.7 billion) to over 100,000 small business, and given credit worth tens of billion yuan to some 4 million farmers, said Mr Chen Shengqiang, chief executive of JD Finance.

Technology can bring credit to a vast majority of people who could not have otherwise been able to borrow, he said, adding that "It's impossible to realise inclusive finance using the traditional way."

Inclusive finance refers to bringing banking services to the poor. High operation costs and the high risk of defaults in microloans has traditionally made it hard for banks to offer such services.

But Mr Chen's company has harnessed technology to successfully process the credit worthiness of some 200 million Chinese customers. Its system could derive the exact amount of loan and the interest rate that it should charge each individual, bypassing the need for manual reviews and hence vastly reducing the cost of lending.

Mr Ma Weihua, former head of China Merchants Bank, said the convenience of banking on mobile phones and cost savings achieved through cloud computing and big data applications can be highly beneficial to the real economy.

"Fintech and traditional banking should work hand-in-hand…to expand the coverage of banking services," he added.

Mr Gregory Gibb, chief executive of Shanghai Lujiazui International Financial Asset Exchange, estimated that the credit needs of small businesses and individuals account for around 15 per cent of China's loan market.
To read more, please click on the link below….
Source: Fintech helps Chinese SMEs get loans, East Asia News & Top Stories – The Straits Times