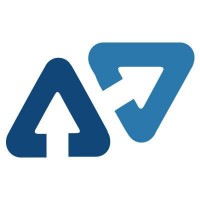 Fintech start-up Afterpay plans ASX listing
Fintech start-up Afterpay — backed by legendary corporate raider Ron Brierley and a host of alumni from his former Guinness Peat Group — plans to list on the Australian Securities Exchange to supercharge growth plans after signing up more than 100 retailers to its online e-commerce product in the past nine months.

Afterpay, whose backers include Mr Brierley's ASX-listed Mercantile Investment Company, LinkedIn Southeast Asia managing director Cliff Rosenberg and Melbourne IVF founder John McBain, plans to raise $25 million in a float that will value the company at about $150m.

Mr Brierley's Mercantile last year bankrolled an $8m capital raising by the company. Mercantile is expected to emerge with a holding in Afterpay of between 3 and 5 per cent after the float.

Afterpay facilitates online transactions for consumers and merchants by providing a real-time buy-now, pay-later credit service. Its offshore equivalent is the BillMeLater offering from PayPal.

The company's key point of differentiation is developing ­customer credit profiles to allow it to offer low-risk, individually ­tailored credit products in real time and without unnecessary application paperwork.

It charges merchants a fee for the transactions.