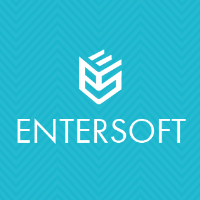 FinTech Security from the team at Entersoft
Security forms the foundation of the financial services industry. One side is the cautious, steady moving world of banks and financial institutions while the other is the dynamic, entrepreneurial environment of software and technology companies which are moving into the FinTech space.
Aside from convenience, keeping customer information secure is the biggest responsibility of all FinTech companies. A single security breach can be a big blow to the reputation of a financial institution.
The rapidly emerging fintech sector is throwing up serious challenges in this extremely important area. And the issue is as much related to cultures as it is to technology.
Here is a comprehensive set of resources for FinTech, created and curated by Entersoft to cover important elements of cybersecurity, which helps you be better equipped and educated to battle the full spectrum of future attacks: