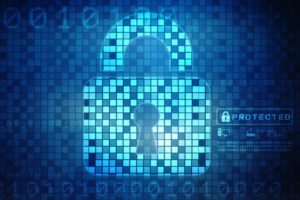 Fintech needs security baked in from the start
Fintech has been labelled a modern day gold rush fuelled by ­ambitious entrepreneurs and innovative technologies and consumer demand. KPMG and CB Insights' "The Pulse of Fintech"report found that global investment in fintech currently sits at $13.8 billion with $4.5bn invested in the Asia-Pacific, across 140 deals.

But as the relationship between new technologies, such as bitcoin and blockchain, and ­financial services deepens, so do the threats posed by increasingly sophisticated hackers. No market is more affected by cybercrime than financial services.

PricewaterhouseCoopers' 2016 Global Economic Crime Survey found that 48 per cent of ­financial sector respondents reported to have been affected by cybercrime, compared with 36 per cent across other industries. According to the research, cybercrime is still the second-most common type of economic crime reported by the industry.

Bitcoin under attack

This is clearly evidenced by this week's reported theft of nearly 120,000 bitcoin, valued at $66 million, from the Bitfinex exchange, and a resulting $1.5bn having been wiped off bitcoin's market capitalisation. The heist is certainly not an isolated event, with cyber-incidents affecting other exchanges, such as Mt Gox in 2014 (losing about $350m) and Bitstamp in 2015 (losing about $5m).

So while new technologies are exciting, they can also pave the way for new threats; something also recently evidenced by the SWIFT attacks, which articulated the need not only to build in security controls from the start, but also to be able to apply those controls outside an organisation's increasingly porous perimeter and over transactions beyond immediate influence. As quickly as innovators develop technologies allowing money to do more things in more ways, opportunistic entrepreneurs operating on the wrong side of the law are ready to take advantage of these developments.

Advances such as faster payments systems, robo-advisers, P2P lending and automated trading platforms are obvious targets, where not only the exfiltration of information, but also the manipulation of data could have dire consequences for retail investors, larger firms, and broader financial stability. Security must be built in from the start.

Cryptocurrency and the rise of cybercrime

Cryptocurrencies such as bitcoin are changing the face of business and personal finance. These new virtual, yet ungoverned currencies, have the potential to transform ­financial services.

The result is that regulators are struggling to keep up, and the environment has become uncertain and risky. While the industry needs to innovate in order to keep up with consumer demand, security needs to be built in from the outset in order to mitigate risk.
To read more, please click on link below…
Source: Fintech needs security baked in from the start – The Australian