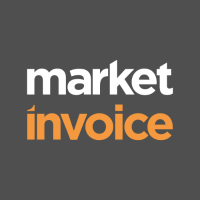 Fintech MarketInvoice aims for £900 million lending in 2017, launches Pro product
Fintech company MarketInvoice is planning to more than double the size of its business in 2017 as it launches new products in a bid to become the destination for small business short-term finance.

MarketInvoice announced on Thursday that it hopes to reach £2 billion in total lending by the end of 2017, which would represent £900 million in lending in 2017 and 133% growth on its 2016 volumes.

Founder and CEO Anil Stocker told Business Insider: "It took us five years to do our first billion; we're trying to do our second in a year. It's very exciting."

Peer-to-peer platform MarketInvoice started out in 2010 as a platform to let professional investors lend money to businesses secured against individual unpaid invoices.

The company is betting on the launch of a new product, MarketInvoice Pro, to fuel growth. The new product lets businesses effectively draw lines of credit from investors, secured against their collected unpaid invoices rather than individual ones.

Stocker told BI: "We've built a lot of technology that integrates with accountancy systems and what that means is companies can, with a few clicks, apply. You have an amount of invoices outstanding to be paid, let's call that £1 million, we would then offer credit of up to 80% of that, which you can draw down at any time. Then the invoices get repaid, you paid back, and you can redraw. It's kind of like a revolving line of credit."

The credit line product takes MarketInvoice into a £20 billion a year market and caters to bigger businesses than MarketInvoice currently deals with.
Source: Fintech MarketInvoice aims for £900 million lending in 2017, launches Pro product – Business Insider