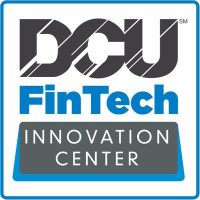 Eight new startups join DCU Fintech Innovation Center for 2017 cohort
The DCU FinTech Innovation Center, a leading sponsor for fintech in Boston area, has announced eight new seed-stage fintech ventures for the center's 2017 cohort. The selected startups will work, learn and collaborate in the innovation center.

The selected startups include Doni, a social goal saving app for planning, saving and buying together; Energetic Insurance, InsurTech/CleanTech platform; FutureFuel, a student debt repayment startup; Lara, a personal finance firm; LearnLux; Perfectosoft, a payment processing company; RateGravity and SalesBrief, a marketing automation company.

"The Center is an opportunity to go beyond DCU's legacy of promoting and adopting innovative banking solutions. The space serves as a platform to help drive the Boston FinTech ecosystem and banking industry forward. In addition, the Center also allows us the ability to work hand in hand with a group of pioneering start-ups who are adopting new technologies and rethinking solutions," David Araujo, DCU's Vice President of Technology, stated.

Fully sponsored by DCU and managed by Workbar, the Center accepts fintech startups that are on the seed-stage and that can benefit from the fintech ecosystem of mentors, investors, institutions, and value-added service providers that are provided by the Center.

The Center aims to offer the right support, tools, and opportunities to the selected startups in order to acquire their first customer and gain market traction. It provides individual resources that each company and entrepreneur require throughout the year.
To read more, please click on the link below…
Source: Eight new startups join DCU Fintech Innovation Center for 2017 cohort – EconoTimes