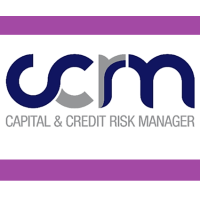 Singapore fintech firm launches 'first digital platform' for trade finance assets
An MAS-backed fintech firm, CCRManager Pte Ltd, on Tuesday launched what it says is the first digital platform for the distribution of international trade financing, transactions now handled mainly by phone and email.

CCRManager Pte Ltd, which received a grant from the Monetary Authority of Singapore's Financial Sector Development Fund, is supported by 16 financial institutions, including Bank of China, DBS Bank, Standard Chartered Bank, Mitsubishi UFJ Financial Group, Spain's BBVA and the commercial insurance arm of Swiss Re.

"We believe that in year one, we will have approximately 30 institutions signing up. Our end goal is about 400 institutions by year five," Tan Kah Chye, CCRManager's chairman, a former banker for over two decades, said at the launch of the platform.

The firm aims to hit US$10 billion in transaction volume in the first year and is targeting US$250 billion in the fifth year. CCRManager charges a transaction fee on every successful deal.
To read more, please click on the link below…
Source: Singapore fintech firm launches 'first digital platform' for trade finance assets, Banking & Finance – THE BUSINESS TIMES