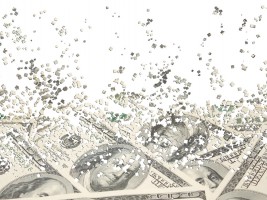 Fintech funds are drying up, but some local players welcome the drought
Aris Allegos, the founder of online small business lender Moula, was an entrepreneur in the dotcom era and an investment banker during the global financial crisis, so he has seen first hand the havoc a speculative frenzy can create.

But as the torrent of capital from US funds backing start-ups in the burgeoning fintech industry slows, instead of panicking, this time around Allegos and his rivals are more relaxed.

Although less capital will mean not all start-ups will survive, a more rational approach by investors will ensure money isn't wasted, local fintech players say.

"Before the [dotcom bust] an IPO document would say 'This business gets X number of eyeballs' as a measure of its prospects; now at least the start-ups have real revenue," Allegos says.

"A pullback will make it a little bit harder to raise capital, but it also implies the better businesses will get funded. I am hopeful that there is a bit of a pullback just to take the froth out of the equation."

The numbers point to plenty of froth.

In 2014 US venture capital funds put $US1.04 billion ($1.5 billion) into financial services start-ups. By the end of 2015, that figure had topped $US3 billion, according to the latest figures from the US National Venture Capital Association and PwC.
Source: Fintech funds are drying up, but some local players welcome the drought