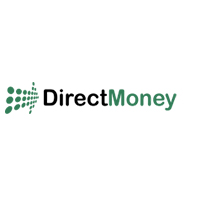 DirectMoney eyes $32bn card debt as it targets $100m in loans
Recently-listed marketplace lender DirectMoney is targeting $100 million in loans a year as it goes after the banks' $32 billion in revolving credit card debt.

Chief executive Peter Beaumont said it was surprising that so many people were paying up to 20 per cent interest rates on credit card balances when there are much lower personal loan rates available, including DirectMoney's, which averages 13.2 per cent. The firm's lending rates range from 8.5 per cent to 18.5 per cent based on the risk of the borrower.

"The age of rolling balances on credit cards is coming to an end," he told Fairfax Media. "There's about $32 billion being rolled over on credit cards. That's an enormous number. And that's at an average yield of 15 to 18 per cent, so there is some savings to be had for borrowers."

He said banks in Australia had not promoted personal loans because credit cards are more profitable.

But there are now at least five marketplace lenders including DirectMoney offering personal loans, usually at rates below the banks. As well as car loans, many people are using the new lenders to consolidate their credit card bills at lower rates.
Source: DirectMoney eyes $32bn card debt as it targets $100m in loans