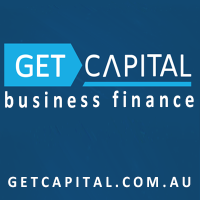 Fintech firm GetCapital ties up with China's Alibaba | The Australian
In its last financial year, Chinese e-commerce giant Alibaba generated $US394 billion ($537bn) of transactions on its platforms as businesses around the world sourced and sold a bewildering range of goods.

It is the sort of number that has not been missed by the swarm of new fintech (financial technology) companies scouring for partners to increase the number of customers.

After flying under the radar since its formation in early 2013, GetCapital, a fintech that lends to small businesses, will today unveil a deal with Alibaba in which Australian importers and exporters can get finance on the platform.

The company hopes to help businesses that struggle to get working capital to buy their next container of goods sourced through the Alibaba platform, fattening its lending book.

"The growth trajectory for us is about finding partnerships — finding a small number of very high-quality partnerships, and we put Alibaba in that category," Jamie Osborn, chief of GetCapital, told The Australian.

"It's the global leader in B2B platforms. It has 1.9 million accounts in the Australian market and we've found them fantastic to deal with. We've got a very similar philosophy … if anything we only want to do more with ­Alibaba going forward and we have some conversations under way that will hopefully see the relationship expand."

If GetCapital's offering goes live in the next few days as expected, it will be the first to offer finance through Alibaba. Rival SME fintech Capify landed a similar partnership in July but it is yet to launch.

GetCapital will offer lines of credit to the 1.9 million Australian small and medium enterprises on the platform through Alibaba.com's e-Credit Line ­facility.
Source: Fintech firm GetCapital ties up with China's Alibaba | The Australian