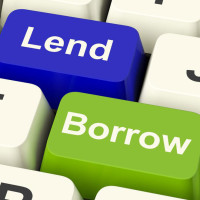 Fintech changes the shape of banking
Jesse McWaters is the project lead for disruptive innovation in financial services at the World Economic Forum. So in January, 2014, it seemed logical to bring together about 50 senior global financial services and banking types attending Davos to consider the impact of fintech.

The judgement of the experts was clear.

"Banks versus fintechs? No contest," McWaters says.

The banks were considered to be protected by their scale, by their levels of consumer trust and by the regulatory complexity of the financial system. The barrier was considered simply too high for fintech start-ups to become a threat.

A year later, there had been a sea change in the mood of the same group. McWaters describes it as shifting "from complacency to paranoia" about the impact of fintech on traditional business models. The risk of fintechs being able to "skim the cream" from the assets of financial services companies was now considered very real.

From fear to opportunism

By January this year, according to McWaters, the tenor had changed again – from "fear to opportunism … and whether fintech can fix financial services".

"Banks' CEOs were excited by the accelerators and venture funds they had developed, and the way in which fintech partnerships might enable them to offer new services to their clients, to cut costs, to be more efficient and innovative," McWaters told The Australian Financial Review Banking & Wealth Summit.

That global snapshot is similar to how the views on fintech have evolved within the Australian financial services industry. Fintech start-ups have moved quickly from being considered bit players to becoming a central focus of Australian bank thinking about their own future and the ability to innovate.

It's not just Malcolm Turnbull and Scott Morrison who are keen to embrace the potential of the fintech start-up community and what it means for the government's innovation agenda.

The scale, rapidity and potential of technology change means no one can be too definitive about how this will play out. What is clear is that the pace of innovation will only intensify and that fintechs are increasingly skilled at targeting the intersection and friction between the frustration of consumers and large incumbent profit pools.