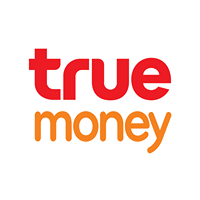 FinTech brand TrueMoney paves the way for low remittance rate for Filipinos
TrueMoney is the largest and fastest growing mobile payment and financial service provider is Southeast Asia. It was established in 2003 as part of the True Corp and CP Group. In the last 2 years, they expanded to other emerging markets in Southeast Asia. They now have presence in multiple markets such as Thailand, Cambodia, Myanmar, Indonesia, Vietnam and the Philippines, with more markets being opened soon.

Xavier Manzan, Country Managing Director and CEO for TrueMoney Philippines said, "Our Mission is really to provide access to affordable financial services, to particularly the unbanked and underserved populations today."

In the Philippines, 70% of adults are considered "unbanked," according to Manzan while citing data from the BSP. He elaborated, one of the reasons is that approximately 40% of municipalities in the country do not even have any banking presence whatsoever. Even in "banked" areas today, you still see bank branches congregated in one specific area. Additionally, only 3% of Filipinos have credit cards, less than 20% have gotten loans from a formal banking institution, and less than 5% each have insurance and investments.

"So there are lots of pockets of opportunity to provide payments centers and financial services." Manzan added.
To read more, please click on the link below…
Source: FinTech brand TrueMoney paves the way for low remittance rate for Filipinos » Manila Bulletin Technology