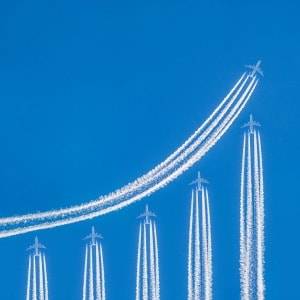 Finmont partners with Chargebacks911 to help travel merchant revenues 'Take Off'
Global payment orchestration platform FinMont has announced a new partnership with leading chargeback management company Chargebacks911. The alliance will amplify FinMont's unique global payment ecosystem and offer travel merchants a comprehensive chargeback management plan with enhanced data analysis, increased profits, and greater revenue.
The founders of German airline Hahn Air, launched FinMont to offer the travel industry a unique solution that, unlike other options available, streamlines not only B2C payments but also B2B payments. Combining both payments into a single view will help decision-makers identify and fix inefficiencies in their current payment processes. The firm's mission is to help travel merchants use payments as a strategic tool to stand out from their competitors.
Chargebacks911 offers a comprehensive chargeback management solution through its end-to-end technology platform specifically designed to counter post-transactional fraud. The data-driven platform provides merchants with chargeback prevention and remediation technology. As the first global company fully dedicated to helping merchants combat post-transactional fraud, Chargebacks911 supports more than 2.5 million merchants around the globe and helps safeguard over 2.4 billion online transactions.
Every year there are nearly 3 billion airline payment transactions take place around the globe with a total value of $1 trillion. According to a recent report from McKinsey, although these payments represent huge value to the travel industry, they cost the airline industry over $20 billion a year. This amounts to about 3% of airlines total revenue but more importantly 78% of the industry's net profit. And this is just the airlines, the travel industry spends billions on payments and according to a recent whitepaper from IATA, 41% of travel firms say the biggest source of financial stress is the complexity of managing payment systems.
The FinMont platform aims to revolutionise payments by seamlessly connecting multiple banks and providers through one simple gateway. It also aims to improve payment authorisation and conversion rates and by utilising its partnership with Chargebacks911, it can now offer merchants the most comprehensive solution to defend against chargebacks.
The platform's ecosystem connects acquiring banks, payment, fraud, forex, and chargeback providers and integrates with ERP/CRM systems and other travel-specific distribution channels, offering a complete payment ecosystem for the travel industry.
Suby Valluri, CEO of FinMont, commented, "We are delighted to partner with Chargebacks911 and incorporate their leading and comprehensive solution into our global ecosystem. They are true global leaders in countering post-transactional fraud and by utilising their advanced platform we believe this will ensure we offer our merchants the very best service.
As part of our global strategy, we will integrate with leading banks, payment, fraud and other providers to offer a truly unique solution to the travel industry."
Pel Faquiryan, Chief Growth Officer at Chargebacks911, added, "We are thrilled to collaborate with FinMont, which has gone to incredible lengths to create a payment solution uniquely designed to address the challenges and needs of the travel industry. For travel merchants experiencing post-transactional issues, our market-leading solution will allow the payment platform to offer their clients the very best solution for preventing chargebacks and managing the growing threat of post-transactional fraud., and benefit from enhanced data analysis, fraud trends and insights, and better-protected revenue."