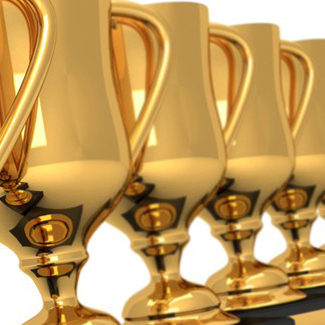 finder.com.au launches inaugural Innovation Awards
finder.com.au launches national awards to celebrate excellence in innovation
Entry deadline is Friday 7 October 2016
Winners to be announced at event in Sydney on Thursday 10 November 2016
Australia's most visited comparison website, finder.com.au, is inviting Australian businesses to celebrate their groundbreaking achievements of 2016 by entering the inaugural Finder Innovation Awards.
Featuring seven categories, the Awards are designed to celebrate excellence, creativity and revolution in the technology, retail, insurance and financial markets, with winners to be revealed at a Sydney ceremony in November.
Fred Schebesta, co-founder and director of finder.com.au, says the Awards are about providing industry recognition and raising awareness of the achievements of technological and financial innovators in Australia.
"It will be a unique opportunity to bring together the champions of key industries and celebrate new developments that are unlocking superior customer service," he says.
"We want to support those who imagine the future and make this industry what it is.
"These individuals and businesses are pioneers who have accelerated innovation by pushing boundaries to redefine major industry advances and improve the consumer journey," he says.
Mr Schebesta says finder.com.au is proud to partner with industry experts to judge the inaugural Awards.
The Innovation Awards will be judged based on a variety of criteria including originality, technological innovation, usability, impact, and range of impact.
The 2016 Innovation Awards categories include:
Best Telco Customer Innovation
This category is open to telecommunication businesses that have adopted exceptional technology and innovation to enhance the user experience.
Open to insurance and finance companies, the Best Tech Innovation Award will recognise applicants who have executed a unique and user-friendly advancement with the greatest range of market impact.
Best Mobile Payments Service
The Best Mobile Payments Service category is open to financial companies that have developed and implemented the most original and innovative mobile payments service that has enhanced customer usability. 
Recognising premium internet banking services, this category is open to financial businesses that have developed the most innovative internet banking service with the greatest originality and ease of usability.
Best Personal Financial Management App
Aimed to demonstrate improvement on usability and technological advancement among personal finance apps. 

Best Online Customer Service 
This category is open to financial institutions, insurance companies, telcos and online retailers to showcase superior customer service (i.e. providing customers with a range of access to support via online chat, social media and phone).

Most Innovative Team/Person
Open to all industries, this award will recognise a team's or individual's innovative approach to problem solving. 
This will be awarded to the highest overall score of all nominees
"The industry is dynamic and market changes occur rapidly, so it will be great to pause and recognise the incredible work and achievements that have occurred in 2016," Mr Schebesta says.
The awards are free to enter and submissions will be accepted until Friday 7th October, 2016, 11:59pm AEDT. Shortlisted entrants will be announced in late October, 2016.
Finalists will be invited to attend the finder.com.au Innovation Awards night on Thursday 10th November at Doltone House, Hyde Park in Sydney.
To find out more or enter the Innovation Awards, go to https://www.finder.com.au/innovation-awards.