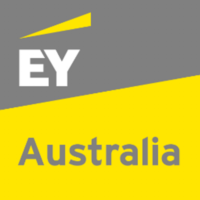 EY to partner with fintech hub Stone & Chalk
Ernst & Young (EY) has today announced a corporate partnership with Sydney fintech hub Stone & Chalk. The aim of the partnership is to provide professional advice, support and experience to Stone & Chalk's startup members.

EY's fintech leader for Australia Anita Kimber explained the importance of getting involved with the fintech community at a grassroots level.

"There are obvious synergies in linking innovative fintech startups with larger corporates, particularly given the appetite for new partnerships and M&A," she said.

"There is a massive opportunity here for Australian fintech entrepreneurs to be at the forefront of this trend, but they need access to global markets to reach their next stage of growth. Through EY's global fintech network, we can help equip them with the tools and support they need to make this happen."

EY has been heavily engaged in the fintech space, investing research across global markets and building out a fully dedicated fintech team here in Australia. This fintech team, which is regionally-integrated and globally connected, is something that can be leveraged in the partnership with Stone & Chalk.

Kimber cited EY's research when discussing the new partnership.

"The fintech industry has massive growth potential with consumers increasingly willing to embrace new digital offerings. In fact, a recent EY study found fintech adoption rates among digitally active consumers are set to double within the next twelve months."

"One of our key aims is to help Stone & Chalk members create new relationships – with financiers, customers, potential partners and acquirers – that help them to accelerate their growth and achieve their business goals. It's about connecting the whole financial ecosystem and building bridges between entrepreneurs, financial institutions, venture capitalists, regulators and governments. EY's extensive local, Asia-Pacific and global financial services network means we are well-placed to help make these connections."

Stone & Chalk, which is run as a not-for-profit fintech hub, was established in September 2015 with over 40 resident startups. It operates as a coworking space where startups can purchase memberships for hot desks, part-time desks permanent desks or office suites. Other hubs operating in Sydney include the Tyro Fintech Hub and Fishburners.
Source: EY to partner with fintech hub Stone & Chalk | finder.com.au