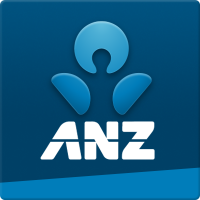 ANZ CEO Shayne Elliott says digital wallets may displace plastic cards in less than a decade
Digital wallets could take over from plastic credit and debit cards in less than a decade, as consumers become more comfortable making purchases on smart phones, ANZ chief executive Shayne Elliott predicts.

Google on Thursday launched its Android Pay system in Australia, which will allow consumers to use their smart phones for payments wherever contactless card payments are accepted, and to make purchases within apps.

ANZ is the first Big Four bank to offer the service to its customers, and Mr Elliott anticipates it won't be long before payments on smart phones overtake those using plastic cards.

Digital wallet offerings from banks started to emerge a couple of years ago and are yet to challenge the position of plastic cards.

But Mr Elliott said he believed the technology would "absolutely" rival plastic credit and debit cards for a number of reasons.

Consumers had already embraced contactless payments and it was not a big leap to use phones, he argued. Australia, unlike other countries, already had the payments infrastructure to support digital wallets. And smart phones could be more secure and hold extra information such as retailers' coupons, or loyalty scheme details, he said.

"I could see it absolutely displacing plastic and I'm not talking in 10 years, we're talking in a much shorter period of time than that," Mr Elliott told journalists.

"Australians have voted with their feet and their actions, and they're using [Visa] payWave. The step from pulling out your card from your wallet and tapping it, and your phone, which is probably already in your hand, and tapping it on, is a really small step."

Mr Elliott said there had been strong take-up of Apple Pay, which it launched earlier this year, though the bank has not disclosed how many customers are using it, saying that information is confidential.

Google's senior director of product management, Pali Bhat, argued that mobile payments were at a "tipping point". Australians would be keen to adopt payments on smart phones, he believed, because consumers here were already used to "tapping" with their cards, there was a vast number of android phones in circulation, and contactless merchant terminals were "ubiquitous".

"I expect to see this taking off," he said.

While Apple Pay and Android Pay still require customers to enter their credit card number into the app, Mr Elliott said in theory, the bank could give customers a "virtual card" on their smart phone, without any physical plastic card at all.
To read more, please click on the link below…
Source: ANZ CEO Shayne Elliott says digital wallets may displace plastic cards in less than a decade – Sydney Morning Herald