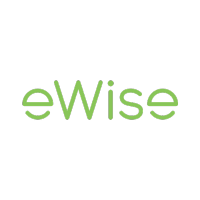 eWise and TSWG drive digital banking innovation with new partnership
Leading Australian digital banking FinTech TSWG (The System Works Group), has integrated their Digital Play Platform with eWise Aegis data aggregation technology. The partnership offers banks, mutual banks, credit unions and building societies omni-channel banking solutions, allowing end-users to aggregate all of their financial accounts into a single dashboard.
TSWG's Digital Play Platform (DPP) is a highly configurable and responsively designed online banking solution that enables a financial institution to connect with existing and new customers. Seamlessly integrated with core banking and enterprise systems, as well as third-party systems, Digital Play delivers a comprehensive suite of banking functions.
Moving beyond transaction-based, first generation solutions, Digital Play Banking provides new opportunities to identify customer needs, personalise offerings and adapt to ever-changing consumer expectations. As a modular and component based platform, Digital Play gives the financial institution the flexibility to incrementally and continually develop its digital offerings with mobile, originations & digital marketing capabilities.
TSWG integrates and leverages eWise Aegis data aggregation, offering a comprehensive digital banking experience to end-users. The Digital Play Platform allows users to aggregate, manage and share their financial accounts from multiple institutions. Consumers can access all their bank accounts, investments, superannuation or pension funds, utility providers, credit cards and loyalty programs on one screen, on the go. The solution enables users to get a truly global view of their financial health.
"Together we saw an opportunity to improve the Australian digital banking landscape, enhancing Digital Play with powerful Account Aggregation capabilities designed to deliver end-users with more comprehensive services." said David Hamilton, CEO of eWise. "TSWG Digital Banking clients will now be able to offer their customers a world-class digital banking experience and a broad range of new and innovative value added services no matter who they bank with."
TSWG's CEO, John Williams said: "We are delighted to formalise our long standing relationship with eWise and thrilled to see the two organisations working closely together to promote our best of breed technologies for aggregation services via digital delivery channels for the finance sector in the Asia Pacific."
TSWG and eWise have been working together since 2013, delivering market-leading solutions to customers such as RAMS Financial Group. The eWise Aegis platform is based on the "The Secure Network Access" patent, which allows users to perform data aggregation on their own device without disclosing their online credentials to a third-party, putting the customer at the centre of their personal data.
The eWise Aegis platform is an API based Software Development Kit (SDK) providing TSWG with a secure and comprehensive financial data aggregation platform, enabling  an 'Open Banking 'model.
eWise data aggregation technology is the only account aggregation technology implemented by licensed banks in Australia under the Australian Securities & Investments Commission. Retail bank Westpac has been a customer of eWise since 2001.