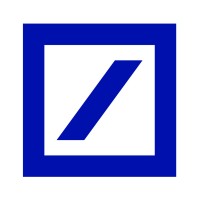 Deutsche Bank plans bridge between crypto and traditional banking
Deutsche Bank is planning to offer a variety of institutional crypto-related services with retail offerings in the pipeline.

Deutsche Bank digital asset custody was included in the list of financial products and services in a World Economic Forum (WEF) report in December 2020.

Though the report saw little attention upon publication, Deutsche Bank has been quietly building an array of services beginning with a custodial platform for institutional clients.

Deutsche's Crypto Plan of Action

The multinational bank is building a "bridge" between digital assets and traditional banking services, starting with institutional investors according to the report.

On a page entitled "Deutsche Bank Digital Asset Custody," the report states that "The bank has completed its proof of concept and is aiming for a minimum viable product in 2021," exploring consumer demand across all sectors.

The first interaction of Deutsche's suite of crypto services includes a custodial service for wealthy investors like "asset managers, wealth managers/family offices, corporates, and digital funds."

The following stages involve building a trading platform to buy and sell crypto assets across brokerages. The bank also plans to provide "valuation services and fund administration, lending, staking, and voting. It will also provide an open-banking platform to allow onboarding of third-party providers" down the line. In an earlier report, the banking giant predicted the end of fiat currencies by 2030.
To read more, please click on the link below…
Source: Deutsche Bank Plans Bridge Between Crypto and Traditional Banking | Crypto Briefing