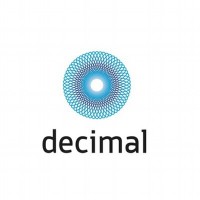 Decimal 'pivots' to institutional market
Nic Pollock, who commenced as Decimal's new chief executive on 23 November 2015, spoke to InvestorDaily about Decimal's change in strategy as well as its new executive structure.

Decimal began the marketing push last week, with the announcement it now has over $3 billion in funds under advice on its platform.
Along with the staffing changes, Decimal has also abandoned its adviser-targeted strategy (which saw it competing with the likes of IRESS, Rubik and Midwinter) by shifting its focus to building relationships with financial institutions.
"In the second half of last year, that's when we decided to pivot back to the enterprise view of the world and really make our primary target the large financial institutions or superannuation funds," Mr Pollock said.
"They're our customers and partners. And the advisers will benefit from this technology, no doubt, because it will actually help them qualify the customers they should be talking to," he said. Mr Pollock added that the company's robo-advice platform has now been built, and white-labelling relationships with the likes of QSuper and Mercer are beginning to generate subscription revenue."Most of it's coming through QSuper at the moment," said Mr Pollock – adding that Mercer is in the process of launching the Decimal software with its 170 super fund clients.

Mr Pollock was also keen to differentiate Decimal's business-to-business model from the business-to-consumer model of many robo-advice start-up companies.

Decimal founder Jan Kolbusz, who was the chief operating officer of BT-owned platform Asgard, has helped build a "gold-plated integrated enterprise platform", he said.

"We are not fintech hipsters with a phone app. If you look at our backgrounds we are serious enterprise technology guys," Mr Pollock said.
Source: Decimal 'pivots' to institutional market – InvestorDaily