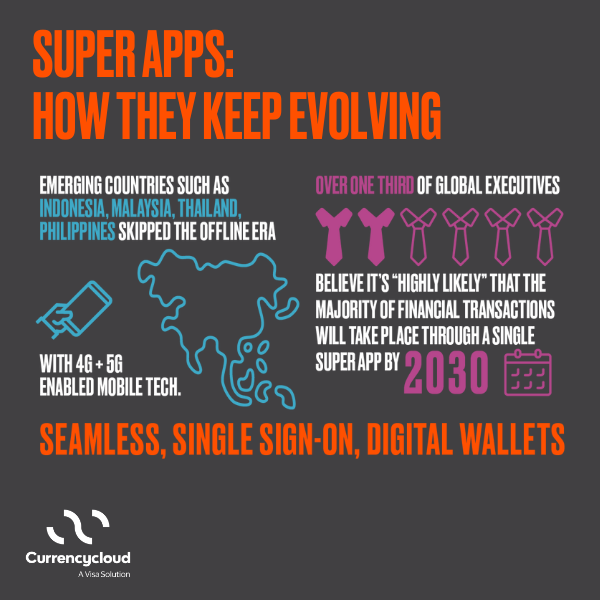 Currencycloud launches Super app eBook
In a mobile-first age where convenience is becoming more valuable than currency, super apps are huge and, on the rise, globally.
As a partner to many different financial services businesses across the globe, Currencycloud has witnessed the rise of the super app trend, and in some cases played a part through collaboration with our Fintech clients who have brought new super apps to market.
Download Currencycloud's super app ebook and discover more on the definition of super apps, its current state and what the future brings for super apps.