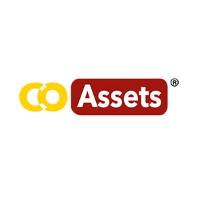 Crowd-funder CoAssets seeking ASX listing and raising
Perth and Singapore-based fintech player CoAssets has announced plans to list on the ASX in July alongside a capital raise of between $5 million and $10m.

CoAssets, which describes itself as the biggest crowd-funding player in Southeast Asia, listed on the National Stock Exchange in July last year and is now seeking an ASX listing to push further into Australia and Asia.

CEO Getty Goh said his company focused on the "sweet spot" of funding, addressing the $100,000-$5m range, a gap that was too small for banks to look at.

"Unlike Kickstarter, the projects that we do are business projects, they're not products or trinkets," Mr Goh said.

Mr Goh said just weeks ago an Australian oil and gas consultancy wanted to raise $100,000 but was knocked back by the banks. The firm then turned to CoAssets where it raised the money in 48 hours.

He said there were always risks with peer-to-peer lending but his company had stringent measures in place, including a risk assessment model developed in conjunction with PwC as well as personal guarantees from parties looking to raise.

CoAssets will itself look to raise between $5m and $10m with an eye to listing on the ASX in July, and Mr Goh said the funds would help boost the company's IT and legal infrastructures.
To read more please click on the link below…
Source: Crowd-funder CoAssets seeking ASX listing and raising