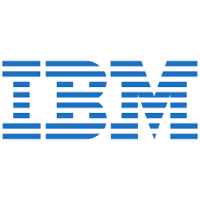 Banking faces massive disruption by fintech says IBM
A new study argues that as the traditional functions of banks become commoditised, value is moving from transactions to relationships. Unfortunately for banks, they face competition from small start-ups and enormous, cashed-up tech giants inserting themselves directly into the relationship with their customers.

IBM's Institute for Business Value has released a fintech report called "Banking at the Brink", which identifies the finance industry as sitting square in the centre of a perfect disruptive storm. The Institute calls out three challenges.

Banks are still struggling with sluggish profits in the aftermath of the Great Recession. A new type of customer, easily dissatisfied and disillusioned, has ever-growing expectations of engagement and improved experience. Meanwhile, there has been an explosion in the number and type of competitors in the fintech space.

To survive, banks will need to reach out to new business partners, and find new ways of engaging with these customers.

Current trends are not reassuring. Only 30 per cent of bank customers believe they get personalised service, while 45 per cent of bankers insist that they are providing just such a service. More than half of wealth managers believe they are doing an excellent job, but only 16 per cent of their customers agree. The industry is not completely in denial, however. Only one fifth of global banking executives were brave enough to claim that their organisation possesses "above-average agility compared to their peers".
To read more please click on the link below…
Source: Banking faces massive disruption by fintech says IBM – Which-50