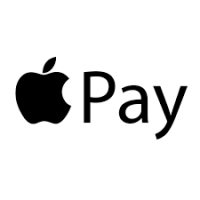 Coles backs Westpac, CommBank, NAB, and Bendigo and Adelaide Bank in Apple Pay fight
Retailers including Coles have thrown their support behind a push by several big banks to put their rivalry aside and negotiate as a bloc with Apple over its digital payments service.

Apple's current constraints on "digital wallets" provided on the iPhone threaten to stifle innovation and competition, the retail industry's peak body told the competition watchdog.

In what the banks say is a world first, Westpac, Commonwealth Bank, National Australia Bank, and Bendigo and Adelaide Bank are seeking an exemption from competition laws so they can negotiate as one, and launch a collective boycott of Apple Pay.

The move, if approved, is intended to pressure the technology giant to allow external apps to use part of the iPhone that allows tap and go payments, as Google does on Android phones.

Apple has argued that letting the banks form a "cartel" would threaten security for users and hamper innovation, but Coles and the Australian Retailers Association are taking the side of the banks, arguing their move is in the interests of consumers.

The stoush highlights the wide range of businesses – including banks, retailers and technology firms – all vying to offer customers "digital wallets" on smart phones.

Unlike Android phones, iPhones allow only the manufacturer's system, Apple Pay, to access the near field communication (NFC) hardware, the technology that allows phones to make tap-and-go payments.

The Australian Competition and Consumer Commission (ACCC) expects to make a ruling on the banks' request by October. It must essentially weigh up what is less negative for consumers: big banks teaming up, or Apple restricting access to NFC hardware.

Coles, which like the banks is developing its own digital wallet, argued customers should be able to choose which app they used as a mobile wallet, painting Apple's approach as a "technical lockout".

"We believe the ability to tailor solutions for customers and provide them with greater value should be the driver for customer choice and not a technical lockout that many consumers may not have realised would be imposed when they purchased their mobile device," Coles said in a submission to the ACCC.

The submission said Coles did not object to the banks' application for common standards on security for digital wallets.
To read more, please click on link below…
Source: Coles backs Westpac, Commonwealth Bank, National Australia Bank, and Bendigo and Adelaide Bank in Apple Pay fight – Sydney Morning Herald