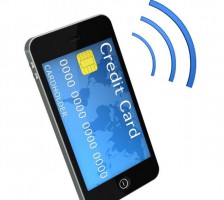 China FinTech booms as mobile payments outpace US by 50x
New research has shown that Chinese mobile payments were around 50 times greater than those within the U.S. in 2016, thus illustrating that China's FinTech market is a strong contender in the market.

China Dominates the Mobile Payment Market

Research from iResearch in China has found that Chinese third-party mobile payments more than tripled in 2016 to $5.5 trillion. WeChat Pay and Alipay, operated by Ant Financial, dominated the market. Recent research found that Alipay received the biggest investment in 2016 at $4.5 billion as FinTech funding increased in China.

Whereas, in the U.S., mobile payments increased by 39 percent to $112 billion, according to Forrester Research.

However, it's thought that China dominates the mobile payment market because credit card use in China is small compared to the U.S., according to a report from the Financial Times. Not only that, but the scanning of a QR code on a smartphone through Alipay or WeChat Pay makes payments more efficient in China.

Continuing the upward trend, Forrester predicts that by 2019, China will continue to lead the mobile payment growth race. In the U.S., it is estimated that this will increase by 2.6 times their 2015 value while China will rise by 7.4 times during the same period.

The Growth of China's FinTech Market

The FinTech market in China is reportedly dominated by two major markets: payments/remittances and insurance. In a December report, it stated that 40 percent of banking services customers rely on FinTech platforms and applications to settle domestic and international payments. A further 35 percent of bank customers are reported to employ smart artificial intelligence FinTech services to handle insurance needs.

The growth of Chinese mobile payments has increased due to the rise in online shopping as the improvement of online financial services. This has also been intensified by the fact that many retailers are now providing platforms for individuals to pay for services.

In 2015, WeChat Pay announced that it was planning on making life easier for people in China by announcing that it was accepting bitcoin for its concierge services. Designed to help expats in China, individuals can make purchases from Taobao, the biggest e-commerce store in the world. By setting up an account, residents in China can access airport concierge services, mobile phone charging, directions and translation services for bitcoins.
To read more, please click on the link below…
Source: Research: China FinTech Booms as Mobile Payments Outpace US by 50x – CryptoCoinsNews