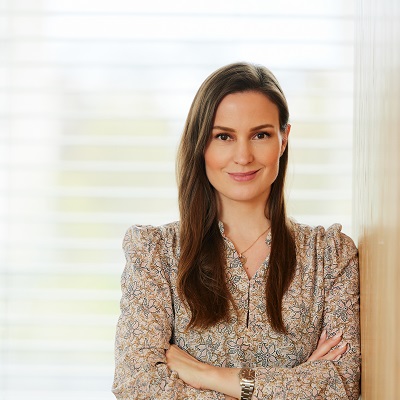 Brite Payments' Instant Payments Network to power instant payments and payouts across Europe
Brite Payments, one of Sweden's fastest growing fintechs and a leader in instant bank payments, today announced its Brite Instant Payments Network (IPN). Brite IPN is a proprietary network that leverages the capabilities of open banking to give merchants and businesses a complete, out-of-the-box instant payments and payouts solution.
Uptake of open banking payments across Europe is increasing as businesses see benefits from an operational and cost perspective, while valuing the convenience and security they offer customers. However, the full potential of open banking payments is yet to be realised. Brite has taken an open banking-first approach to build a network that enables 24/7/365 instant payments processing, while helping address the limitations of SEPA Instant and the fragmented nature of real-time payments in Europe. Additionally, Brite IPN enables instant payments and payouts in markets and currencies outside the Eurozone.
"Open banking has enormous untapped potential but businesses need easy-to-integrate products that deliver real and immediate value. Brite IPN is the 'engine' that enables us to process payments instantly and equip businesses with a true out-of-the-box solution," said Lena Hackelöer (pictured), Founder and CEO of Brite Payments. "We have been building our next-generation proprietary network since Brite was founded in 2019, and I am excited to announce Brite IPN as a significant step forward in our mission to support merchants and businesses with a faster, more convenient, and secure open banking payments solution."
Brite IPN powers instant payments and payouts products that offer merchants significant advantages over traditional open banking payments (i.e. Payment Initiation Services or PIS) by taking full receipt of incoming funds and settling them rapidly on behalf of merchants across Europe. Supported by Brite IPN's merchant FX capabilities, merchants can also fund or request settlement in a currency of their choice.
Key benefits:
24/7/365 processing – eliminates reliance on traditional bank clearing cycles and cut-off times while reducing risk and mitigating fraud
Automated reconciliation and reporting – reduces operational costs
Smart routing – payments are optimised for speed and most efficient routing
Merchant FX – Brite IPN can exchange FX upon request, helping bridge the gap between Europe's instant payment schemes
End-to-end payment visibility – Brite provides insights into the payment status of every transaction initiated through its network
The Brite IPN announcement follows significant growth over the past year, with the second-generation fintech more than doubling revenue and transaction volume on its platform in 2022, and increasing its headcount by nearly 100 percent during this period. Brite serves merchants and businesses across a wide range of verticals, in an ever-expanding number of markets across Europe.