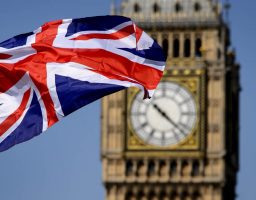 Britain leading the way in fintech adoption, report shows
Britain is leading the way in fintech adoption in the developed market, according to a new report from professional services and Big Four firm EY.

EY's fintech adoption index showed that 42 per cent of consumers in the UK are now using fintech services. However, there has been growth worldwide when it comes to the adoption of financial technology, with usage rates being high in emerging markets such as South Africa, China, India, Brazil and Mexico.

Highest

Emerging markets topped the fintech adoption index, with China having the highest adoption rate at 69 per cent, followed by India at 52 per cent.

The report, which was based on findings from over 20,000 interviews, showed that the proportion of fintech users is set to grow, with the global average expected to rise to 52 per cent, up from today's average of 33 per cent.

Money transfers and payments services companies were found to be leading the way for fintech, with half of consumers making use of the technology this year, whilst adoption of insurance fintech now stands at 24 per cent.
To read more, please click on the link below…
Source: Britain leading the way in fintech adoption, report shows – London School of Business & Finance