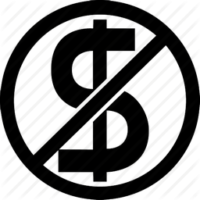 Brisbane Is Playing Host To Australia's First Cashless Cafe
Do you use your credit card or your phone to pay for your morning coffee, or are you still holding on to that pocketful of coins? Sydney-based coffee roastery and cafe chain Pablo & Rusty's is opening Australia's first cashless cafe in Brisbane, ditching the notes and coins in favour of credit cards, phone-based payments and even smart coffee cups.

With a number of successful locations already opened across Sydney (which do indeed take cash), Pablo & Rusty's was planning the opening of their Brisbane store when they had the idea to make it entirely cashless. "We were just thinking through some of the logistics of how to manage cash as a cafe, and it's quite problematic," says Pablo & Rusty's founder and MD, Saxon Wright. "The idea just came to us — what if we didn't have cash?

"There are so many benefits to not having cash. Your insurance premiums go down, cash handling errors go down, risk of theft goes down, the time it takes to cash off and go to the bank at the end of the day is eliminated."

The concept was inspired more by the desire for innovation and pushing tech-focused solutions than it was by the customers themselves — Wright says that their existing Sydney stores still take in about 50 per cent cash on a day to day basis. Despite this, he believes that people will be open to the change. "The number of people who don't have a credit card or a phone is getting pretty small these days, and we just want to get people away from that common thought that you need cash in a cafe."

While no one has tested a fully cashless model in Australia yet, Wright believes that the reason people use cash is as much about prior assumptions as it is about convenience. "I think it's a legacy thing," he explained. "I think that most cafes still penalise people for using alternative technologies [to pay]." Cafes and businesses that offer small items are especially prone to this assumption, with many having $10 EFTPOS minimums or not taking credit card payments at all — a business model that Wright thinks is ridiculous in this day and age.

Tech-wise, the new store will be fitted with Commbank's Albert POS system, and will be able to take payments from credit cards as well as phone-based payments such as Apple Pay or Samsung Pay, when it comes to Australia.
To read more, click on the link below…
Source: Brisbane Is Playing Host To Australia's First Cashless Cafe | Gizmodo Australia