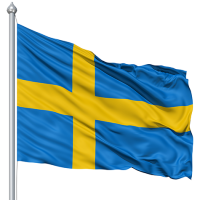 Brexit is a potential boost for Swedish fintech
Stockholm could be set to benefit from the UK's exit from the European Union by attracting more fintech investment

London is among the world's financial services capitals, but it is one facing many questions as the UK prepares to break away from the European Union (EU).

For some countries this represents an opportunity, and the Swedish financial technology (fintech) sector is ready to seize any opportunities.

In the past five years, Sweden has attracted the highest number of fintech investments per capita in Europe and its capital Stockholm has branded itself as a fintech hotspot.

This follows the success of companies such as Klarna and iZettle. Many in the Nordic country believe Brexit could help to boost this development further, at least in the short term.

"The UK leaving the union, hence creating uncertainty, might fuel further investments in Sweden," said André Kerkorian, financial manager at the Swedish fintech company Northmill. "Brexit is widely seen as a chance for Stockholm to increase its momentum and further establish itself as the European centre for fintech."

Signs of this are already visible. Sofie Blakstad, founder of Danish-Swedish fintech startup Hiveonline, has seen the impact of the Brexit vote materialise in the attitudes of professionals wanting to relocate to Sweden.

"People who I contacted before Brexit happened were saying 'no, no, we are going to say in the UK', and now they have moved to Sweden," she said.
To read more, please click on the link below…
Source: Brexit is a potential boost for Swedish fintech – ComputerWeekly.com