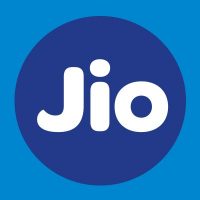 Breaking Paytm's monopoly, Reliance Jio announces strategic partnership with Uber
If you were taking the suite of services Reliance launched with Jio, lightly — here is a wake up call for you. Reliance Jio Infocomm has announced a a strategic partnership with Uber that will enable users to pay for rides, through their Jio Money wallets. This breaks Paytm's monopoly, which until now was the only third-party wallet that could be used to directly pay for cabs hailed using the Uber platform.

Speaking on the topic, Madhu Kannan, Chief Business Officer for India and Emerging Markets at Uber, said: Digital payments have become part of our everyday lives and by integrating JioMoney as a payment option, our riders will have the ability to use a familiar and consistent payment experience.

What's more, users will also have the option of booking an Uber ride, straight from the Jio Money application itself. And that is not the end of the partnership either. Reliance Jio Infocomm and Uber will continue working together and offer things like digital content, entertainment and in-car Internet connectivity for Uber customers. All this will take place through an integration of various Jio services with the Uber platform.

Interestingly, Paytm used to be the only wallet that offered direct payment options for Uber. This new partnership could hurt its business considering that it no longer has an exclusive arrangement of any sorts with Uber. And customers that are not using the Uber application to pay for their rides for some reason, will have another option besides Paytm.

Meanwhile, Jio has already managed to gather 100 million plus customers across the country — thanks to the various free data and voice plans it offers. Now, it appears to be attempting to bring the customer base to bear and leverage them into some of the other service it offers — for instance, Jio Money.
To read more, please click on the link below…
Source: Breaking Paytm's monopoly, Reliance Jio announces strategic partnership with Uber | The Tech Portal