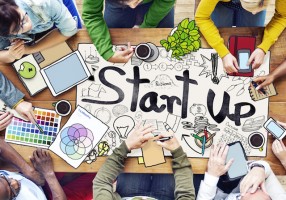 Asian Fintech Startups see a record $5.4 Billion VC Funding in 2016, driven by China
Fintech startups in Asia gained a record $5.4 billion in venture-capital funding last year, up from $4.8 billion in 2015.

According to data from venture capital research firm CBInsights, Asia accounted for nearly 20 percent in the number of Fintech investments worldwide. Notably, however, the deals are far more substantial in the region with 43% of the global funding taking place in Asia, in 2016.

A driving factor towards the increase in the volume and value of investments is the money poured into the Asian Fintech sector by major Chinese companies.

The $5.4 billion is recorded across 165 transactions or funding deals in 2016, up from 162 in 2015. On the global stage, the $5.4 billion VC investments into Asian financial technology startups is almost equivalent to the $5.5 billion raised by US-based Fintech startups, from 422 deals. Perhaps notably, 26% of all US-based unicorns now count an investor from the Greater China Region that includes China, Taiwan and Hong Kong, underlining the growing prominence of Chinese investors in the global technology space.

The soaring investment comes despite a global downturn in VC investments in 2017.

China's Fintech Investment Heavyweights

Contributing to the soaring FinTech VC funding climate, Shenzhen-based Ping An Insurance Group, China's largest non-state-owned financial entity with assets of over $765 billion, led a Series B round of online lender Lufax, raising $1.2 billion in early 2016 toward its wealth management and financial advisory services. The financial group also became the R3-led global enterprise blockchain consortium's first Chinese member last year. Another funding round saw e-commerce giant JD.com raise $1 billion in January 2016. Both of these transactions made for the world's biggest venture capital funding rounds in financial technology startups in 2016.
To read more, please click on the link below…
Source: Asian Fintech Startups See a Record $5.4 Billion VC Funding in 2016, Driven by China – CryptoCoinsNews