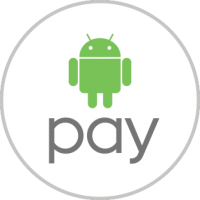 Big banks opt for Android over Apple Pay
Australian banks have snubbed Apple in favour of Google as six declared on Tuesday they will go with Android Pay in the first half of 2016, while Apple is salvaging its bid to grab a share of the banks' dwindling merchant card fees.

The deal with Google, announced in a blog post by director, product management Pali Bhat, will mean Australia becomes the second country where Android Pay will be rolled out after it was launched in the US in May.

ANZ Bank, Westpac – and its subsidiaries Bank of Melbourne, Bank of South Australia and St George – Bendigo and Adelaide Bank, ING DIRECT, Macquarie Bank and Cuscal, which is a card issuer and processor for 70 lenders, will be the first to offer Visa, MasterCard and eftpos on Android Pay.

Apple has gone with American Express first in Australia, Canada, Singapore and Spain. It is demanding a cut of the $2.5 billion in interchange fees Visa and MasterCard direct to them, but banks have refused to share it as it is much less than in the US.

Westpac already has its own digital wallet that can be used to make payments via some Samsung Android phones, but Android Pay will hold multiple credentials from different banks.