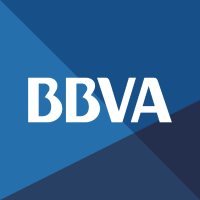 BBVA opens fintech Olympics
BBVA has amassed a EUR200,000 prize pot for the ninth edition of its Open Talent innovation competition, which the Spanish bank is billing as the world's biggest fintech challenge.

This year's contest will focus on three distinct categories based on the themes of identity, artificial intelligence and fintech for companies (F4C), supplemented by two additional searches to identify the best fintech ideas to come from female digital entrepreneurs and for ideas that promote financial inclusion.

The winner of each of the first three contests will receive a EUR30,000 prize and the opportunity to participate in a week of immersion in Madrid with senior executives of the bank, and a place at the grand final of BBVA Open Talent Global Summit.

High-growth startups also have a chance to show their mettle through a series of regional contests at events in more than 15 cities in Mexico, Argentina, Peru, Ecuador, Colombia, Uruguay, Chile, Spain and Turkey. The top entries from each city will receive 1000 euros in prize money and a place in a knock-out competition for a EUR30,000 pot and a place at the grand final.

Finally, a catch-all global trends competition will aim to find the absolute best fintech idea from anywhere around the globe.
To find out more, please click on the link below…
Source: BBVA opens fintech Olympics – Finextra