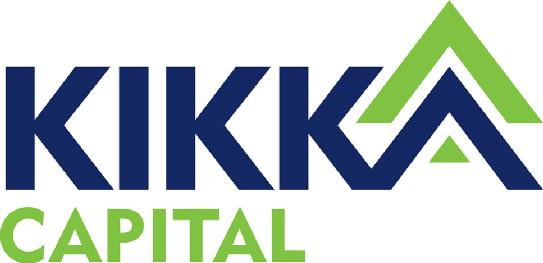 Australian FinTech partners with Kikka Capital
Australian FinTech is here to benefit FinTech companies in Australia and it's the perfect platform to promote your company, brand awareness and your amazing products and services.
To assist on the finance side of your business, Australian FinTech has partnered with Kikka Capital. Kikka Capital provide business loans as small as $1,000 up to $100,000 and there's no accountants, tax returns or anything formal required to apply. They can fund any business as long as there's cashflow.
Kikka uses an advanced underwriting platform meaning not only will Kikka be able to assist any type of business the application takes just 7 minutes to complete! In addition, as a line of credit style product customers are able to take as much or as little cash as they like and with no early repayment fees it truly is the fastest way to grow your business quicker.
Along with Australian FinTech, Kikka Capital also partners with Qantas and eWAY to bring its customers new and exciting opportunities.
To find out more, please go to the Australian FinTech page on Kikka Capital here:
www.kikka.com.au/australianfintech
Here is some more information on Kikka:
Kikka is Australia's fastest growing online small business lender. With no application or early repayment fees, Kikka provides a fast and economical finance solution to help Australian business grow. Being completely online, applications are processed immediately with only minimal data meaning your business can get moving with a credit lines from $1000 up to $100,000 in unsecured business finance in as little as 7 minutes.
Working Capital from Kikka can be used to boost your business performance:
Launching a new marketing campaign
Purchasing inventory
Invest in equipment
Hire new staff
So grow quicker with Kikka.